General Dentistry Blacktown
At Blacktown Dental Group, we are steadfastly committed to ensuring our patients achieve and maintain optimal oral health. We feature a broad array of general dentistry services to help you enjoy a healthy and beautiful smile.
When it comes to general dentistry, there are solutions to suit the needs of every member of your family. If you've been searching for exceptional general dentistry services under one roof, you've come to the right place. Our team will provide you with the high-quality care you need. We warmly welcome you!
Your Guide to Healthy Teeth
The best way to make sure you don't have dental problems is to be proactive. We recommend that you see our team every six months to have a full cleaning and examination. When any potential issues are identified, we can address them immediately. This route ensures that you don't experience more serious, costly and complex dental concerns in the future.
If you are active in sport, make sure that you wear a custom-fitted mouthguard during practice or your matches. Your home hygiene routines matter, too. Brush twice per day with a soft toothbrush and floss once daily.
FAQ
How do you put nervous patients at ease?
Dental anxiety is highly common. Perhaps you had a negative experience visiting the dentist as a child. Some people experience nervousness even for routine cleanings, checkups and fillings. Our caring and compassionate team will help put you at ease. We also offer sedation options so you can get the dental care you need in complete comfort.
Many factors can cause teeth to become sensitive. These include chipping or fracturing of teeth. They also can become sensitive if you grind or clench them. Gum disease also can produce sensitivity. Dentin is the part of the tooth that expresses pain and most sensitivity is due to this porous portion of the tooth becoming exposed. If you have sensitive teeth please schedule a consultation with one of our dentists.
Do you recommend certain toothpastes over others?
While we don't recommend any specific brand, we do encourage you to use a toothpaste that contains fluoride to reduce your chance of getting dental decay. We do encourage our patients to refrain from using abrasive toothpastes as they can damage enamel.
Insurance and Payment Information
We desire to make our high-quality dental care as accessible as possible to our patients. We accept all major health funds, the Child Dental Benefits Schedule and the Department of Veterans' Affairs coverage. You can also use the Oral Health Fee for Service Scheme vouchers.
A HICAPS machine is on-site so that you can claim your rebate straightaway. Interest-free payment plans are offered through zipMoney. If you are interested in a payment plan, be sure to ask a member of our team about it. We'll give you the information you need to get started.
Schedule Your Appointment Today!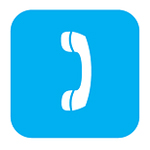 Keep your teeth in tip-top condition by booking a convenient appointment online or by phone today. Along with general dentistry Blacktown, we have a wide variety of services to suit your needs.
CONTACT US
* Any surgical or invasive procedure carries risks. Before proceeding, you should seek a second opinion from an appropriately qualified health practitioner.

General Dentist in Blacktown NSW | (02) 9676 7590